Set 4 replica oil cans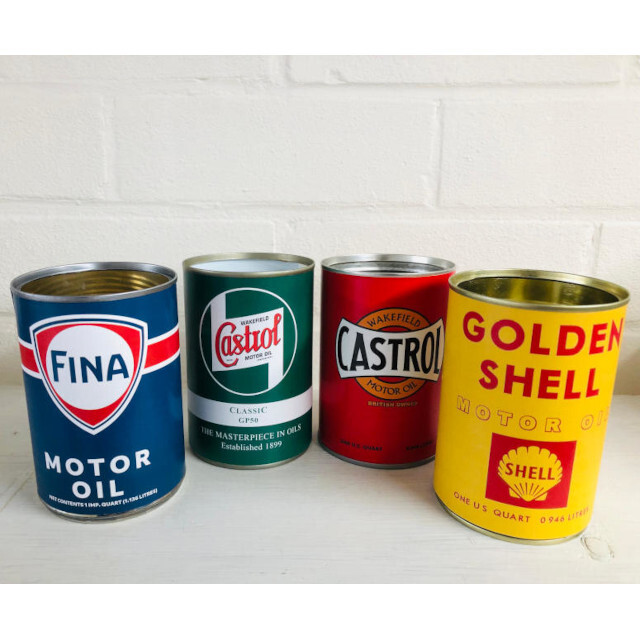 Vintage motor oil cans replica display items garage memorabilia items. This sale is for a set of four tin cans with printed paper wraps as shown in image number 1. These are replica vintage style motor oil tin cans.

Fina motor oil, Castrol Classic, Castrol Motor Oil, Golden Shell

A fun item for desktop tidy, tool tidy, equipment tidy, utensil tidy etc etc. Or simply use as a decorative item in the man-cave or garage.

Made from empty food tin cans with paper prints wrapped around. The tin cans are the typical baked bean style and are washed and sterilised before use.

SAFETY: these tin cans are not suitable for children as they may have sharp edges.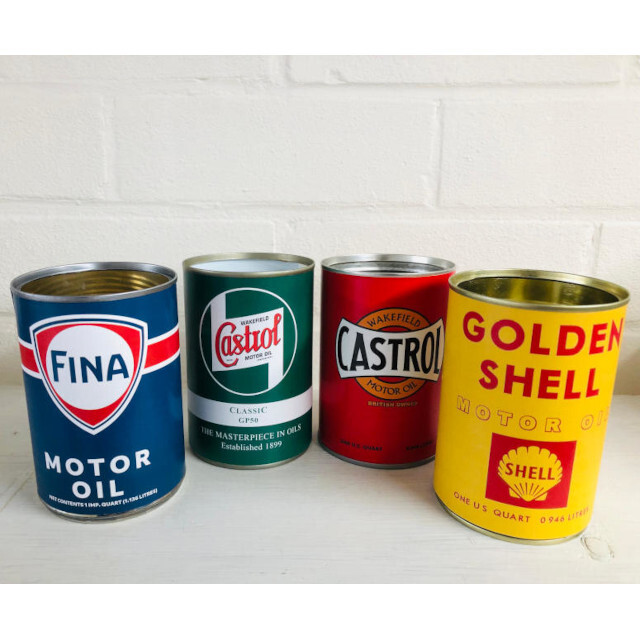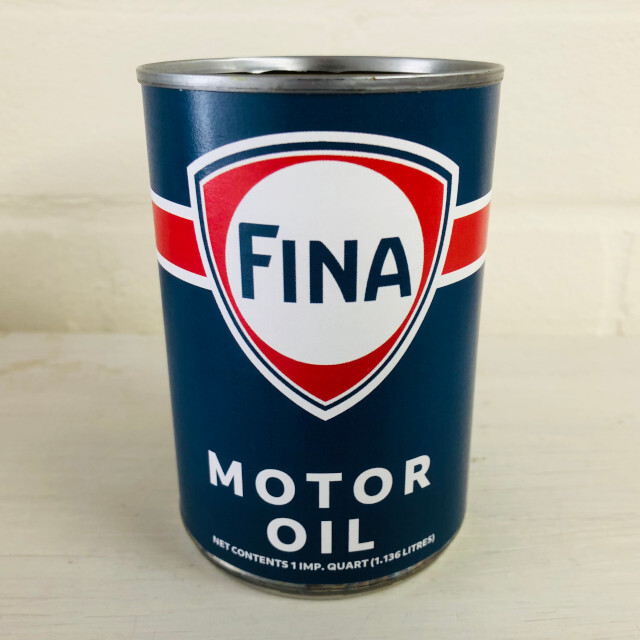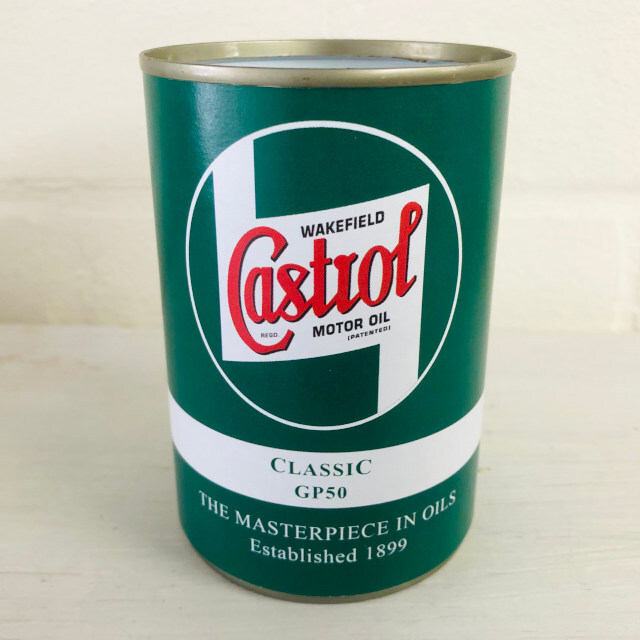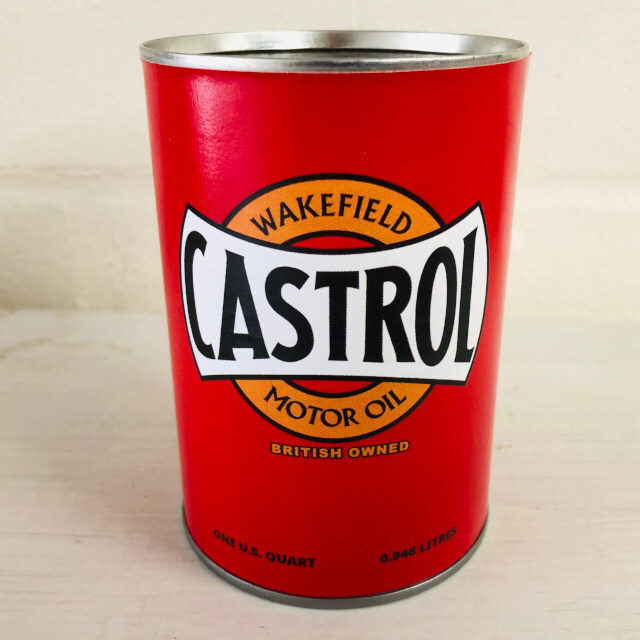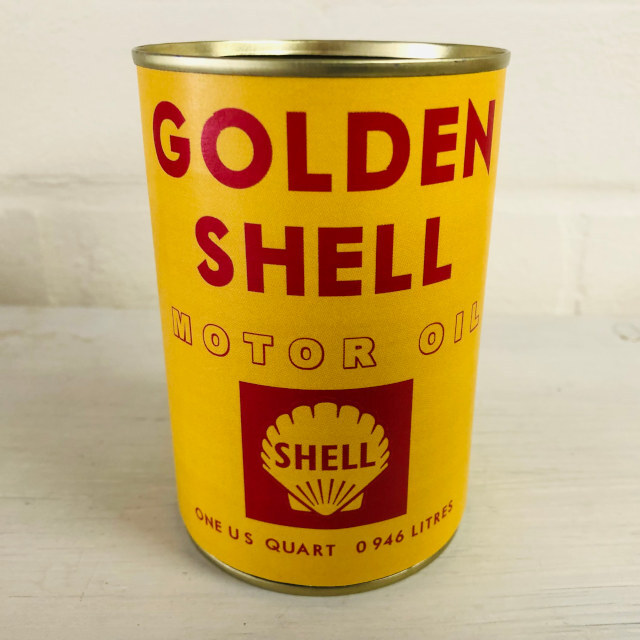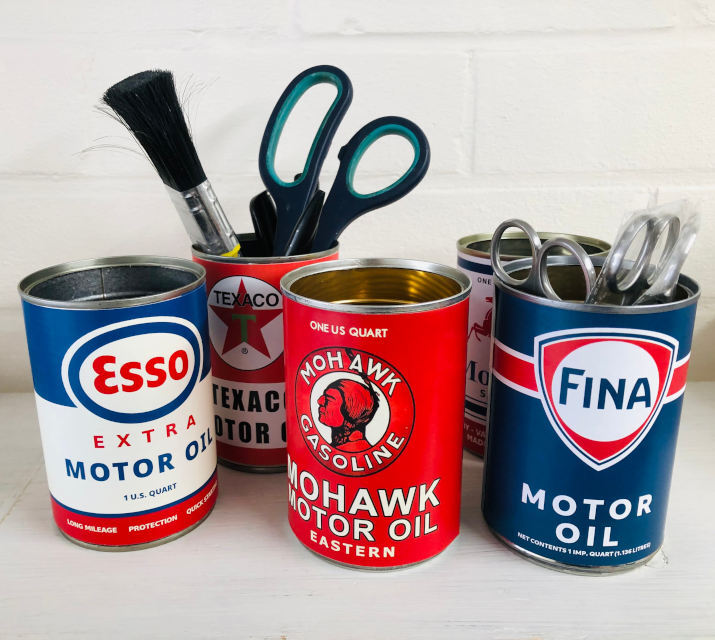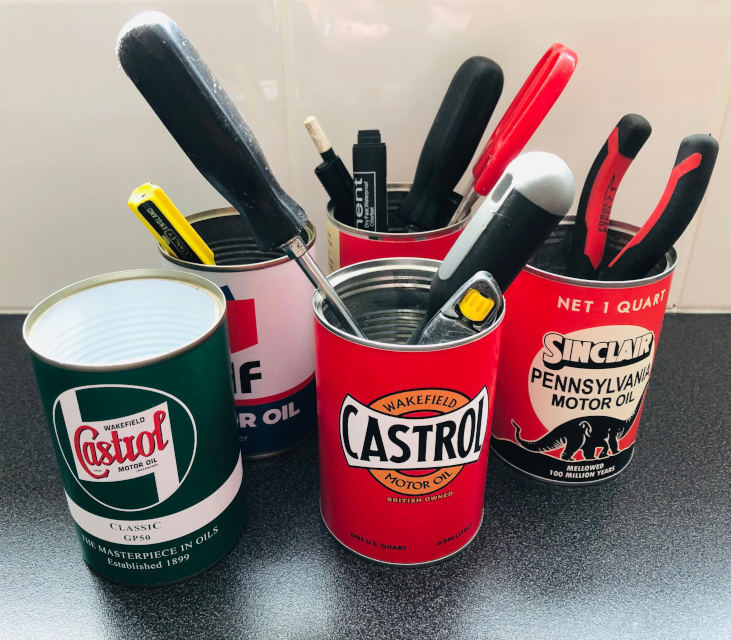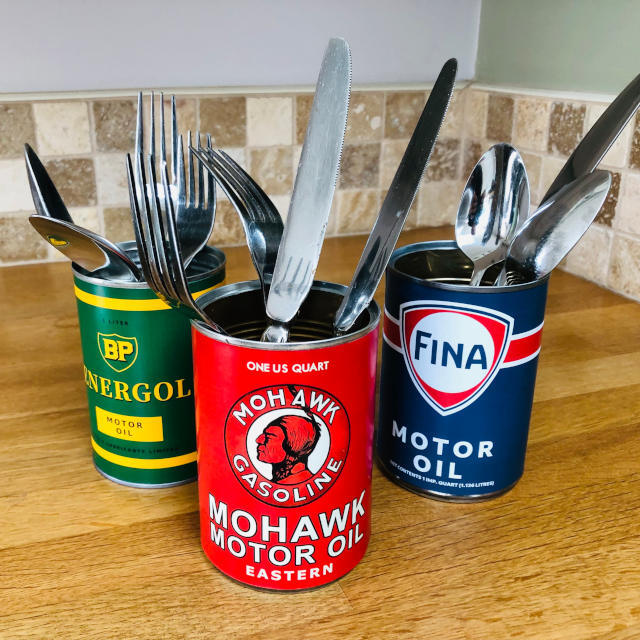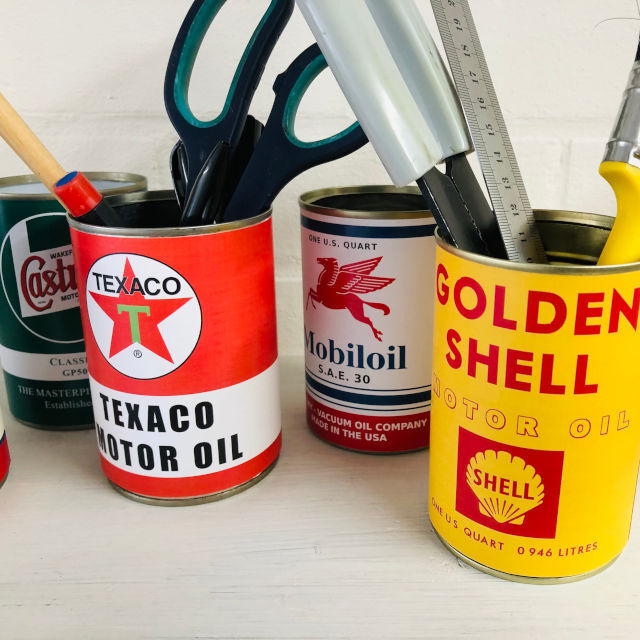 A random selection for you to browse...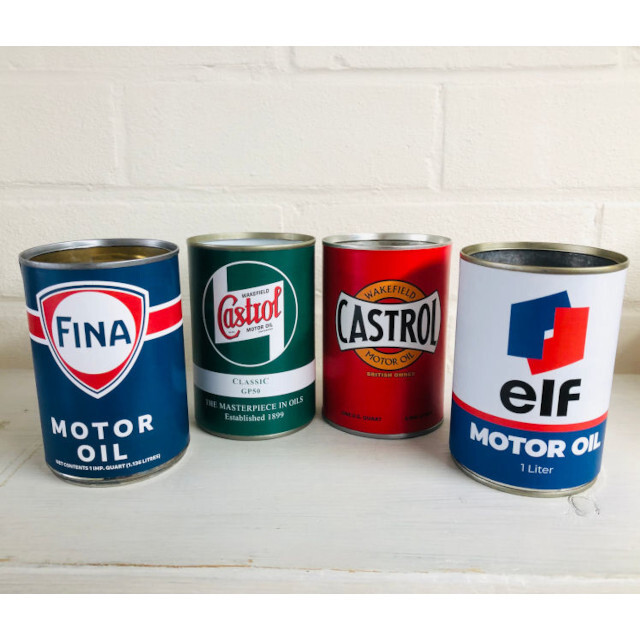 £18.00